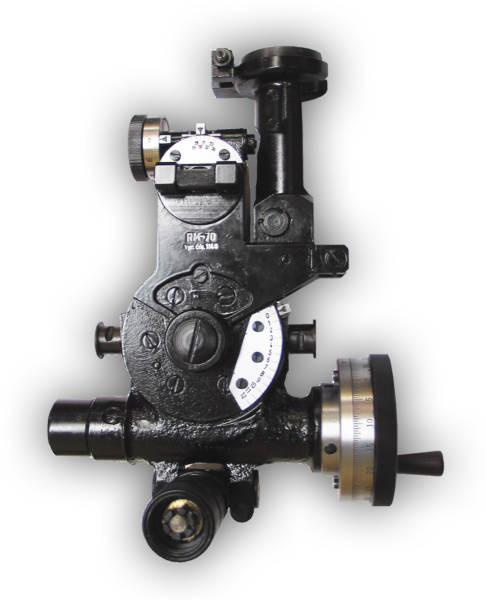 Especially for rocket launcher RM-70 is designed modified mechanical sight RM-70 M64 with panoramic telescope PG-1M M64.
Modification results in a more precise distribution of horizontal and vertical scale from the original 60-00 dc to 64-00 (NATO and USA standard).
The operation with sight RM-70 M64 is same like with old one.